Ranch at the Canyons Wedding // Terrebonne, OR // Kylee + Mitchell
WOW. All of the photos you see here, literally have me drooling behind the computer. It can be waaaaay too easy to feel burnt out at the end of wedding season, and running into a million fall engagement sessions before off season. This year I decided to give myself plenty of space to recoup from a crazy busy summer with weddings all over Oregon, Washington, California, Colorado, North Carolina, and Maui by setting up a shoot where my creativity could run wild!! Instead of throwing myself into an insane amount of engagement sessions and mentoring sessions, I decided to make October the start of my "off season" by spending more time at home, with my husband, relaxing, and working on projects I was SO excited about…. LIKE THIS ONE, DUH. This is literally everything I DREAM of for weddings ahh!!!
This Central Oregon venue, Ranch at the Canyons, has been an absolute dream of mine to shoot at for literally as long as I can remember. It's tuscan vibes are unlike anything else you can find in the Pacific Northwest - and the best part is that it's situated with Smith Rock State Park in the backdrop! I SERIOUSLY do not think there could be a more beautiful wedding venue, that's for sure.
Working together with my friends at Copper & Currant (the most amazing styling and floral team from Washington) we put together a vision for a fall/romantic/tuscan shoot with some boho touches. It was so fun spending a couple months planning this shoot and then actually seeing it come to life!! These ladies came all the way down from the Puget Sound (like an 8 hour drive… THANK YOU!!!) to create this magic at Ranch at the Canyons.
I also got to finally see the Bespoke Bride wedding dress shop in Bend - it was the CUTEST place ever with the nicest ladies!!! I even met a potential client while sitting at the front desk just waiting for my model to arrive, but that's a whole other story!!! (Which involves me losing my WALLET in the coffee shop bathroom a couple hours earlier, and not realizing it until I was an hour away…. and YES, I did in fact panic that I might not be able to make it home that night because I was so low on gas and had no cash, so, lesson learned. Never lose your wallet, and always carry cash on you HAHA!)
Bend and Sisters are easily my favorite towns in all of Oregon. I am just head over heels obsessed with all of the different desert landscapes, lava rocks, mountains, lakes, and the prettiest trees everrrrr!!! Just give me ALL the Central Oregon weddings and engagement sessions please!!!! I would DEFINITELY shoot 10 weddings in a row at Ranch at the Canyons if I could (hehe) so hit me upppp!!!!!
This also just has me daydreaming of what an Italian elopement could look like. These yummy tones, some delicious wine (riiiiight????), gorgeous flowers and a jaw-dropping Tuscan backdrop. Let's do it guys.
Styling/florals: Copper & Currant
Venue: Ranch at the Canyons
Dress: Bespoke Bride
Hair & makeup: Styled by Mal
A bride and groom at their Ranch at the Canyons wedding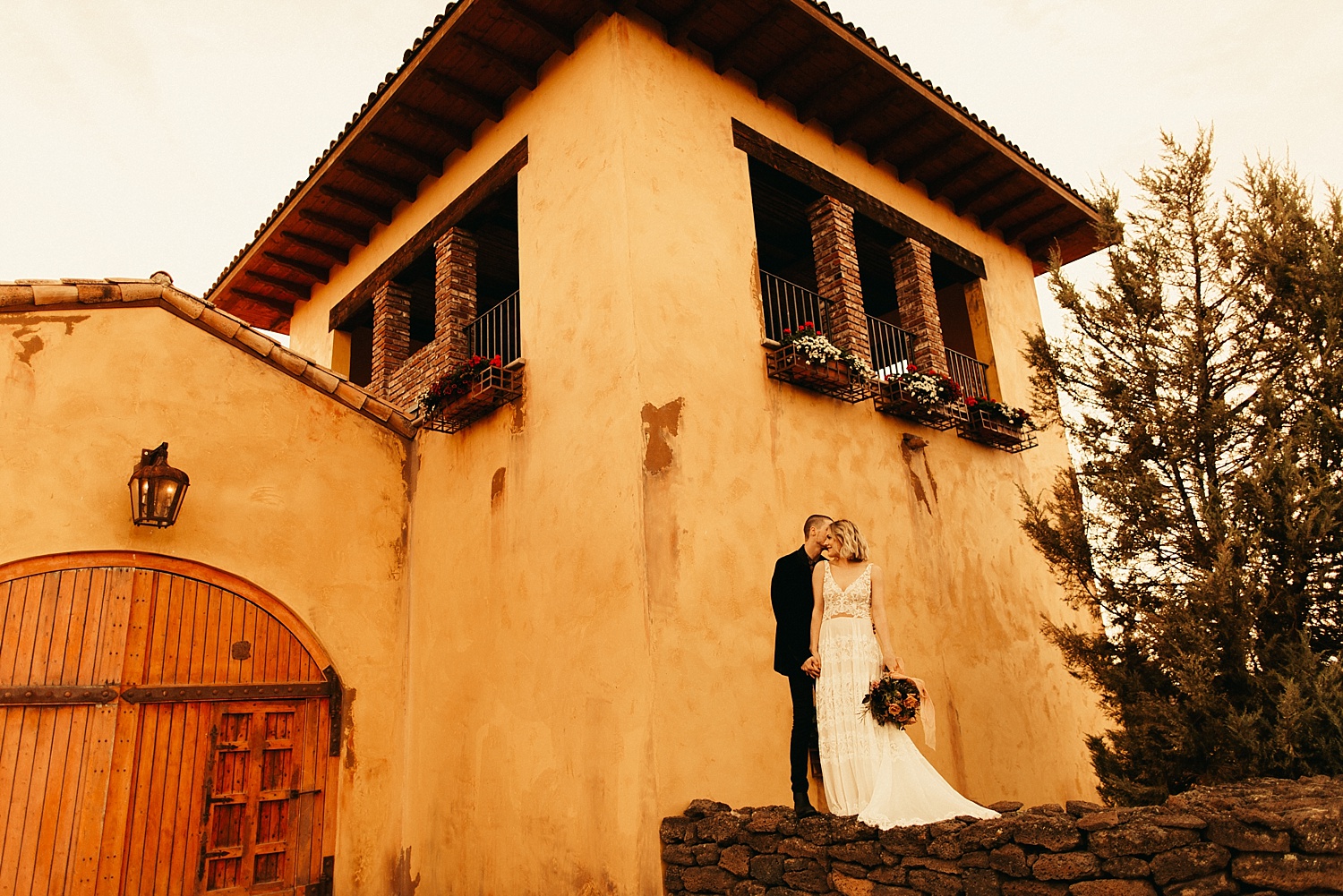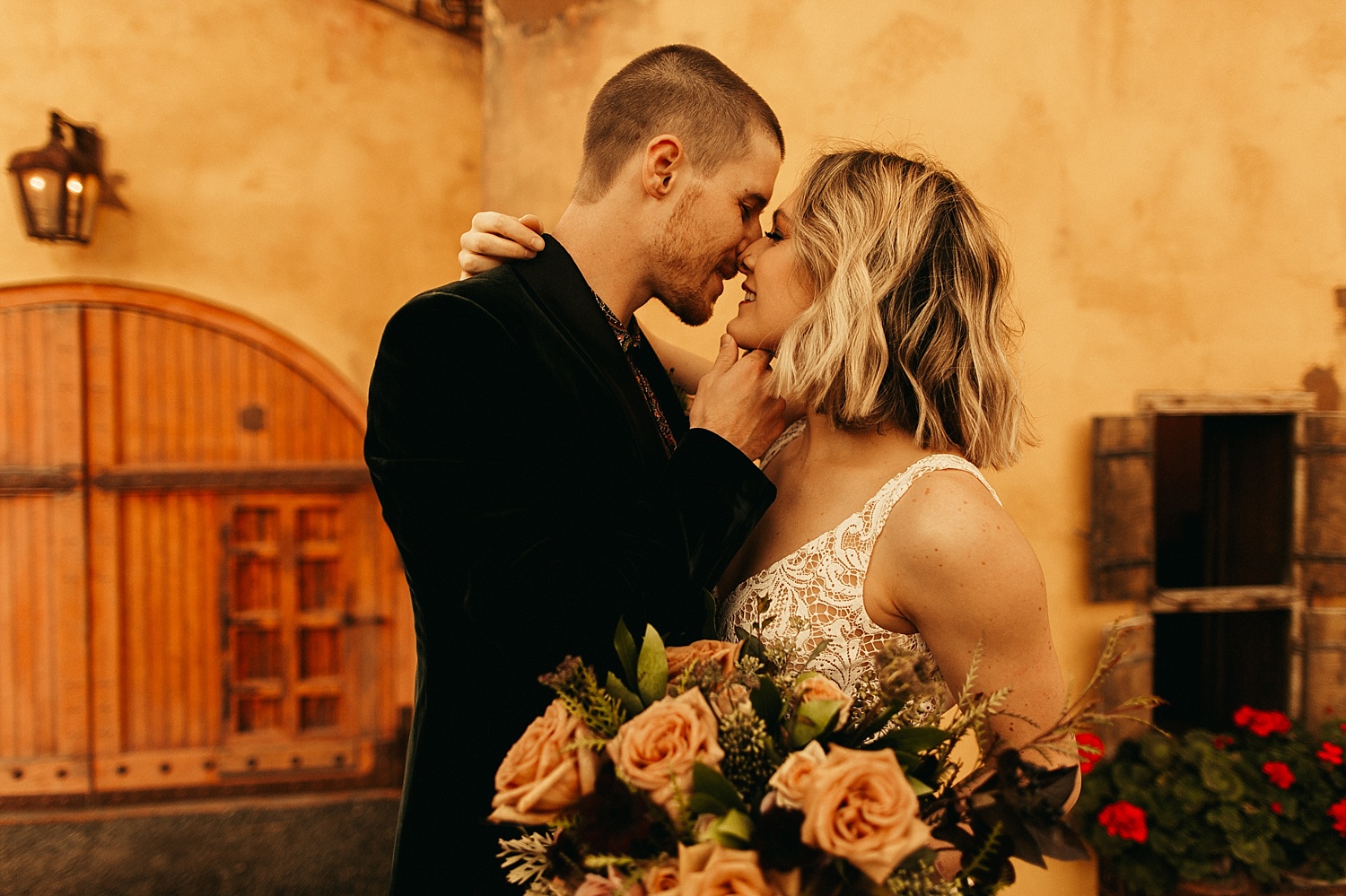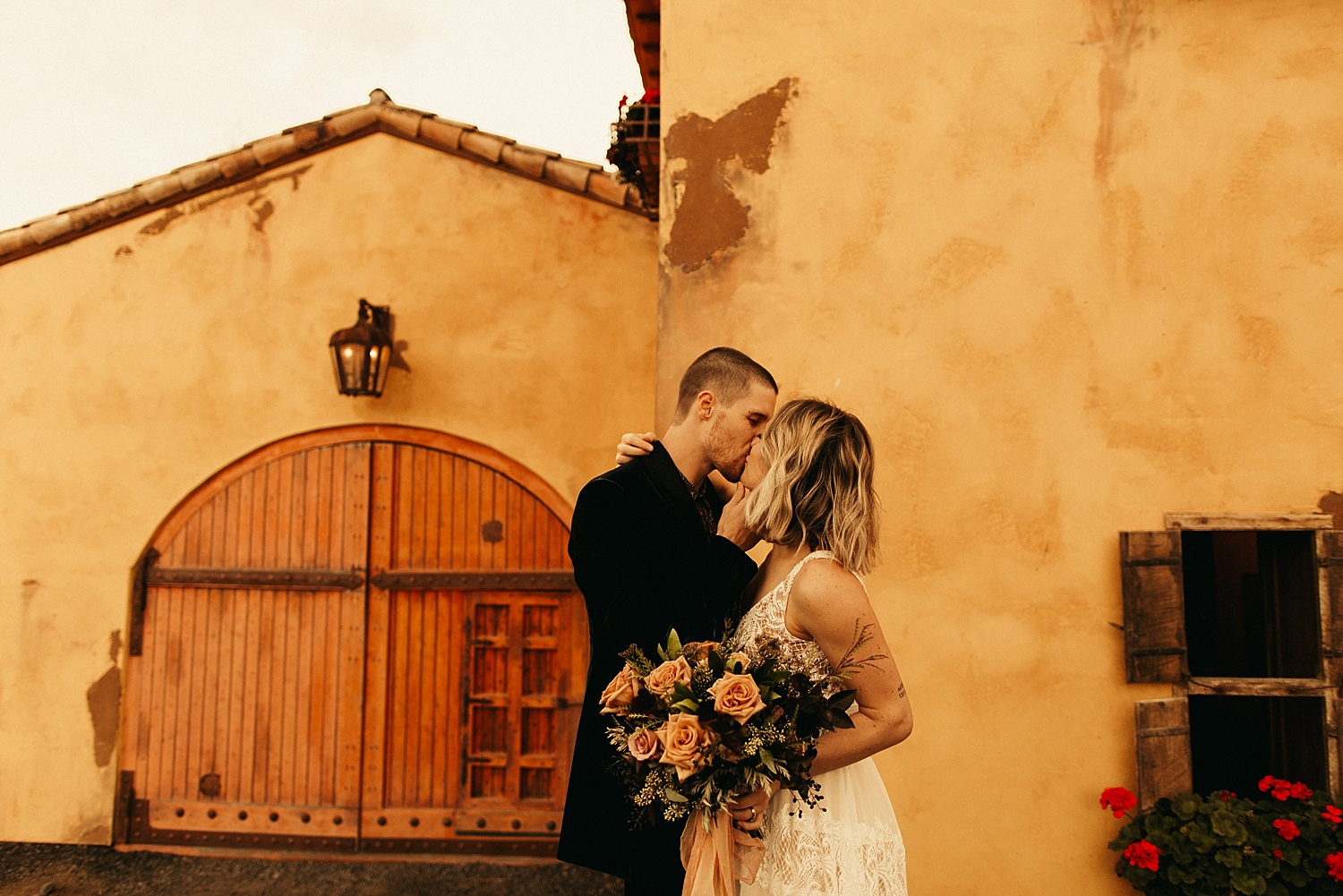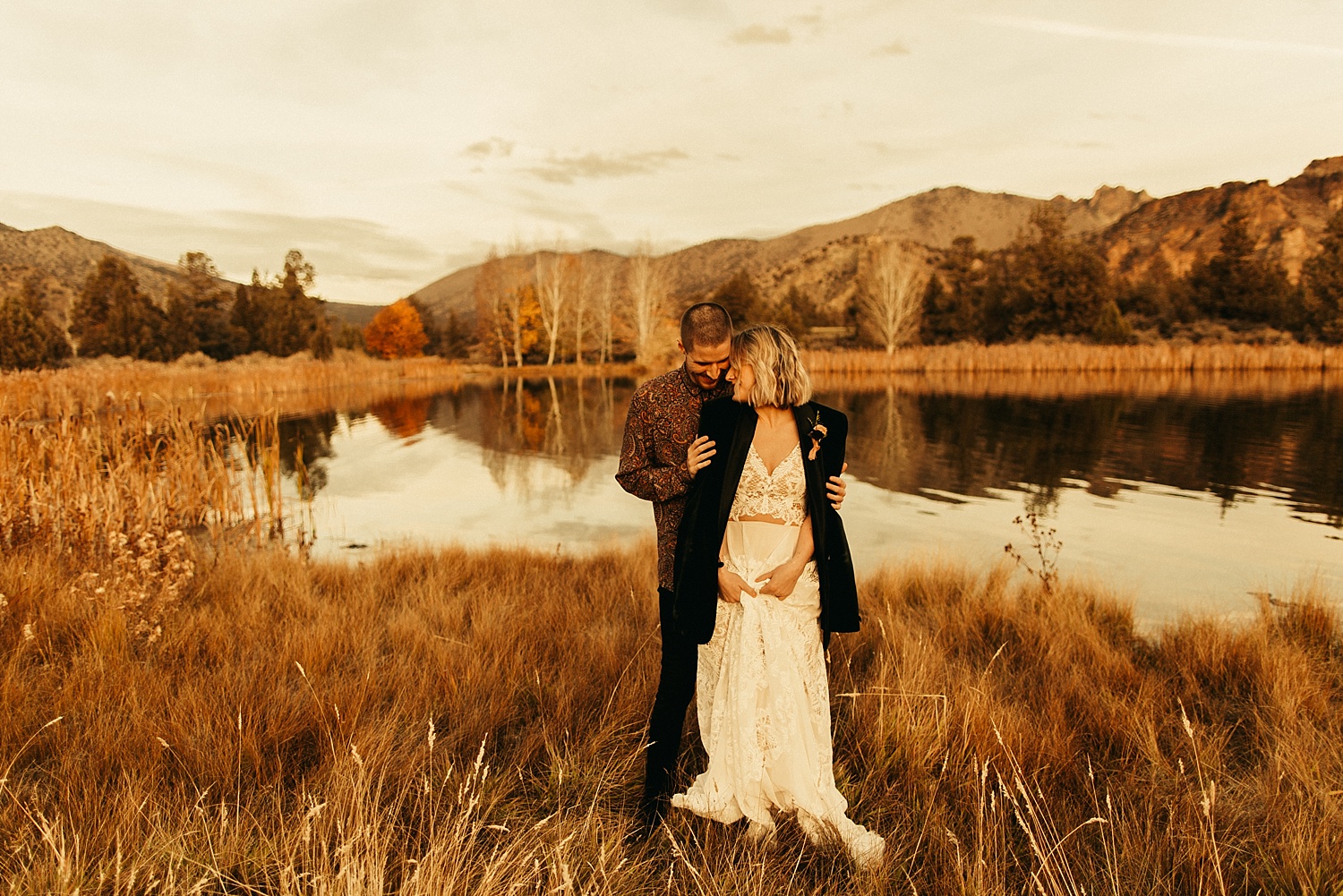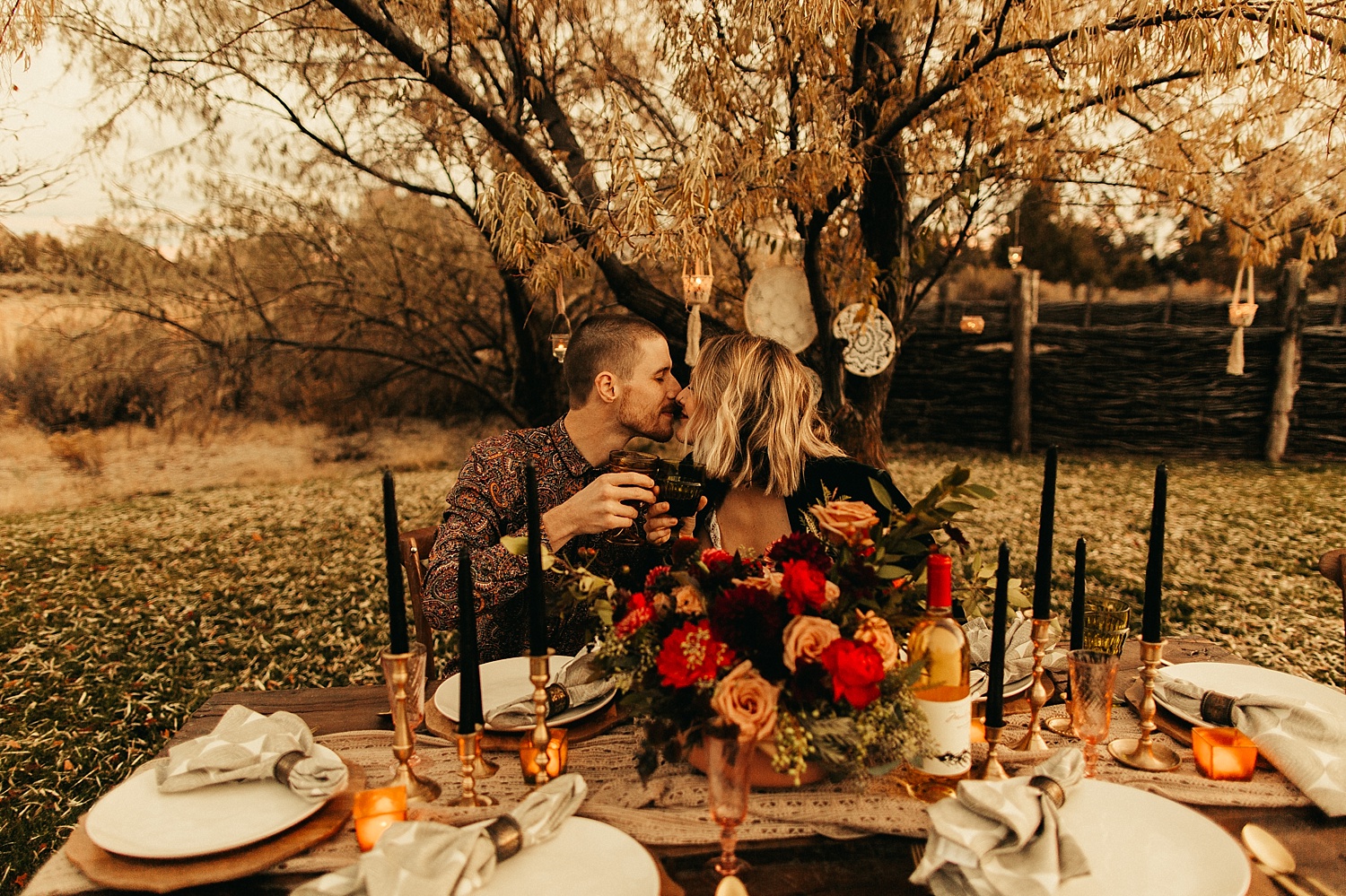 See other bend oregon weddings and elopements here: