Phi Phi Islands Engagement Session // Thailand // Sally + Panya
Raise your hand if the Phi Phi Islands are on your bucket list!!!!!
* me in 2018: raises hand HIGH!!! *
It was SOOOO COOOOOL to not only cross seeing the Phi Phi Islands off my bucket list, but also to do 2 shoots while I was there!!!! There are basically no words, and also A MILLION WORDS to tell you guys about how rad this experience was. So I'll try to keep it short.
This day was legit perfect. My travel buddy and I were pretty tired from lots of long travel days before this day, and we just needed one day to go exactly how we wanted. Well, this day lived up to it. After waking up for a shoot at sunrise and walking the beach all morning, we spent the majority of the day snorkeling and swimming in the clearest blue water. That afternoon we met up with Sally & Panya for a private long tail boat to take us to this secluded little cove that the tourist group boats don't typically go to…
We pulled up and the tide was too low, so we had to wait about an hour or more for the tide to rise so we could pull in and not scrape the coral on the bottom of the boat. Boats had started to line up, seeming like they were waiting to pull to shore but thankfully we were in first place! When the time came, we pulled the boat to shore and were TOTALLY ALONE! It was seriously A DREAM. I mean, look at these photos of this National Geographic worthy white sand beach in this epic limestone rock cove!!!!!!! UNREAL. When the sun sets, it literally sets perfectly in between these two cliff sides. Seriously I thought I was just lost inside a magazine, it didn't feel real to see it in real life!
They ended their date night with pizza & beer as we headed back to shore for the night.
See all the epic-ness below.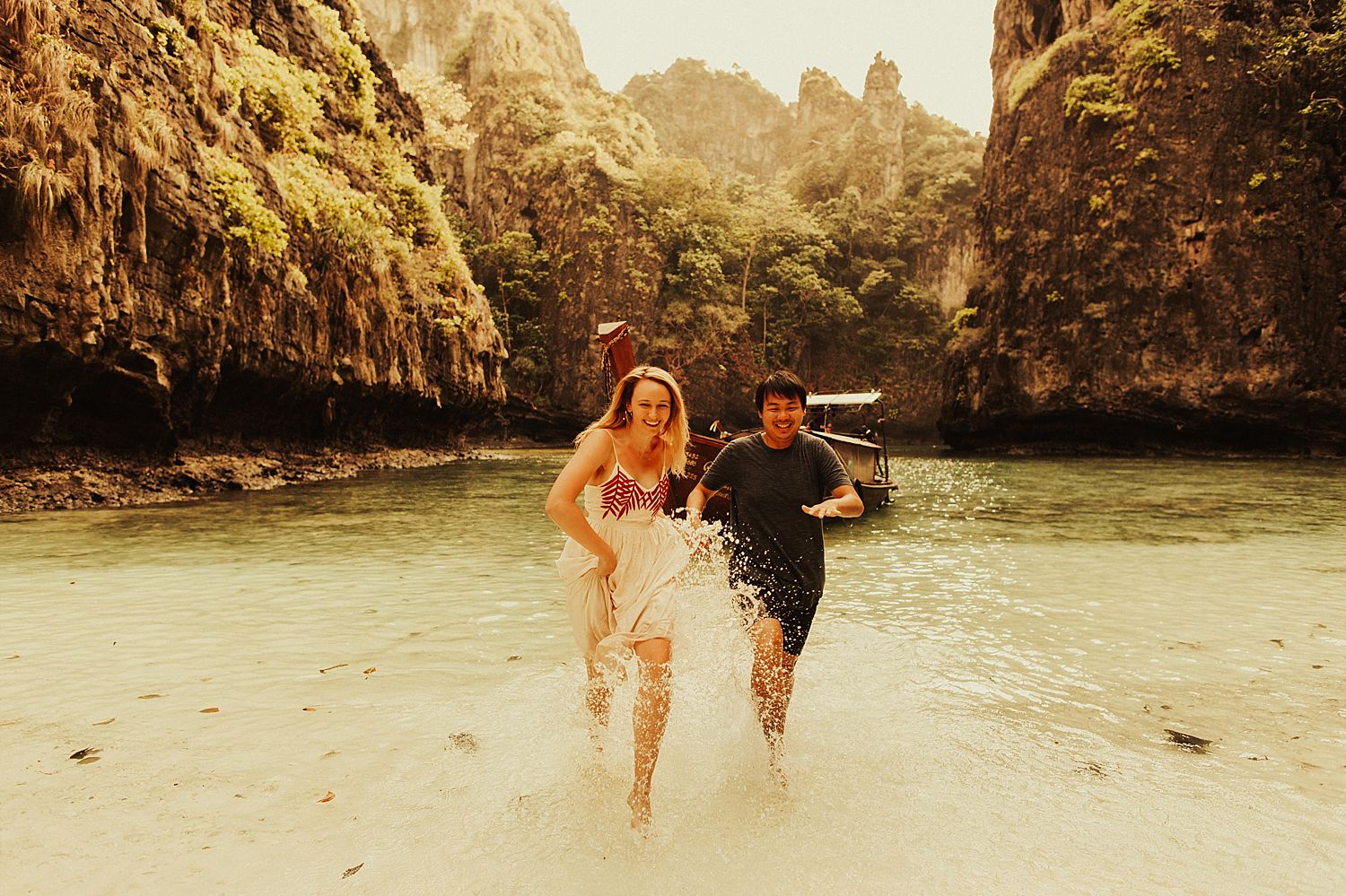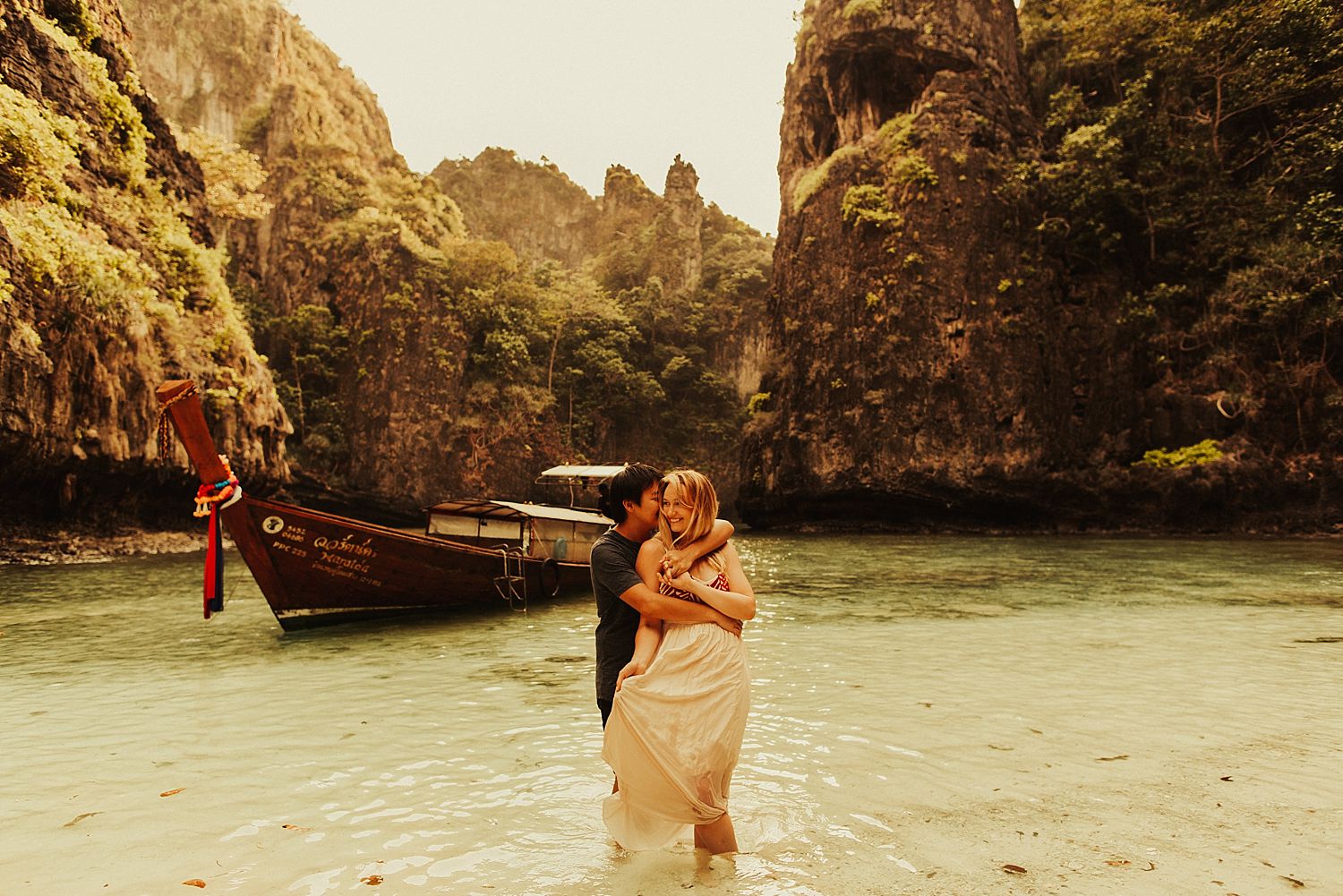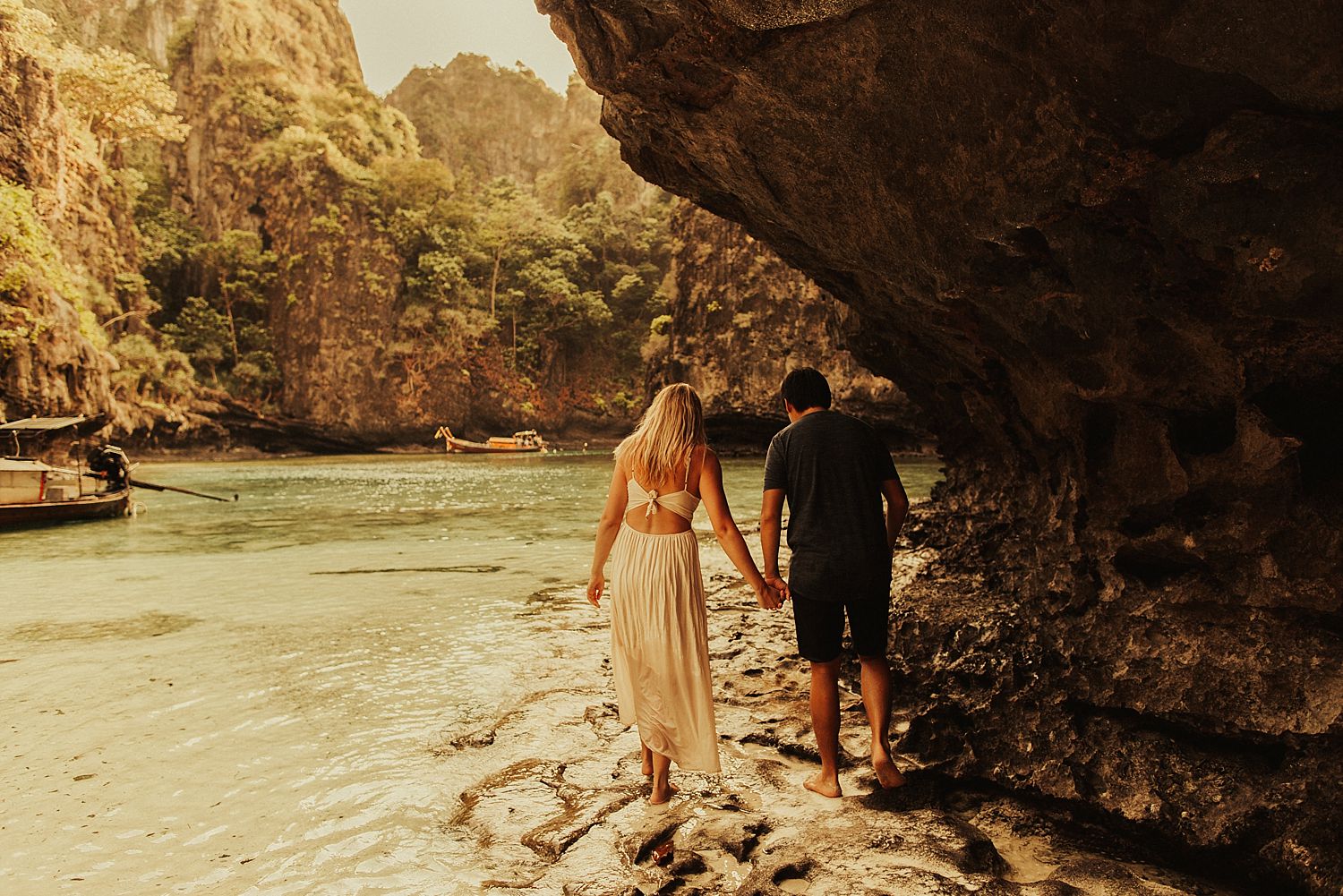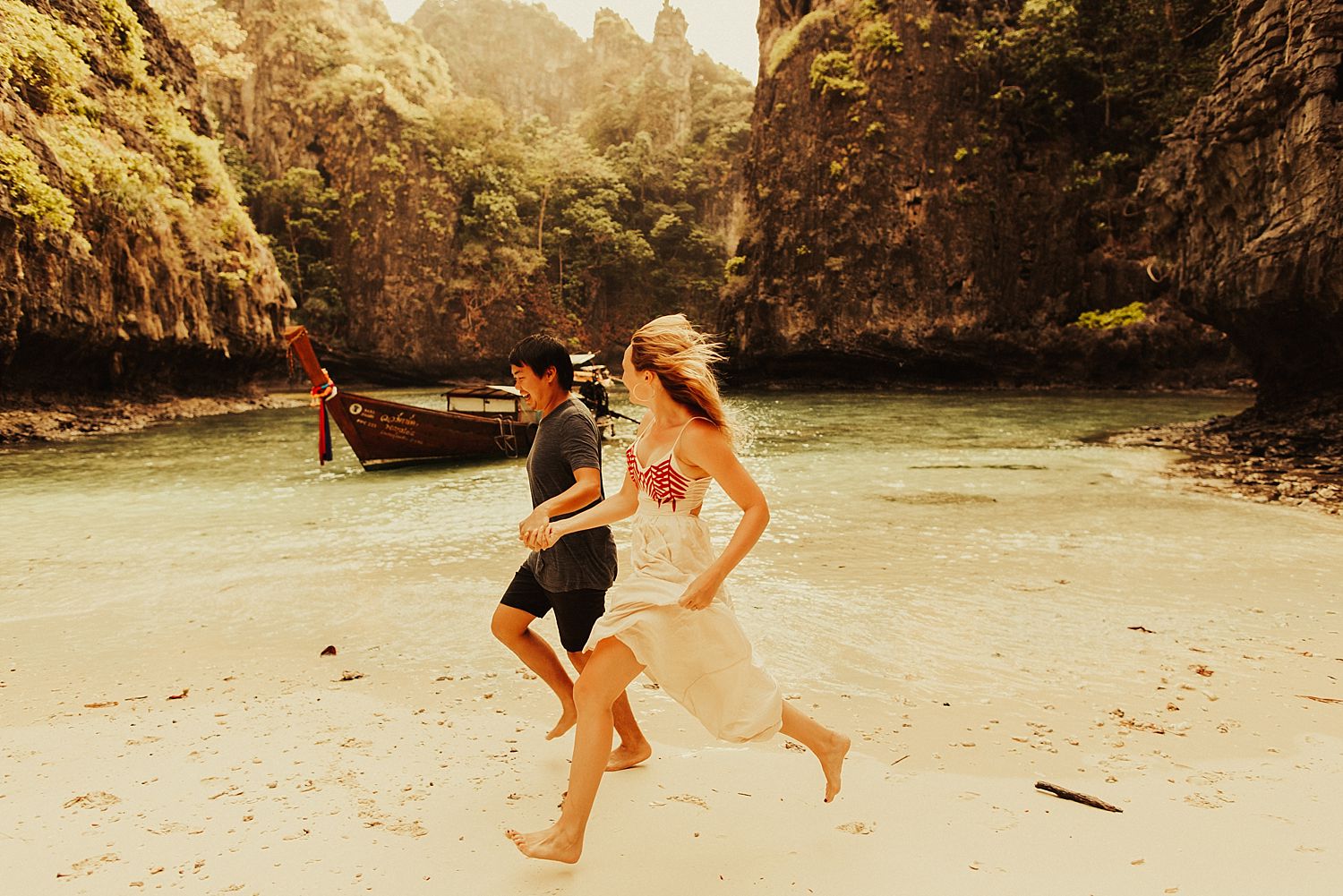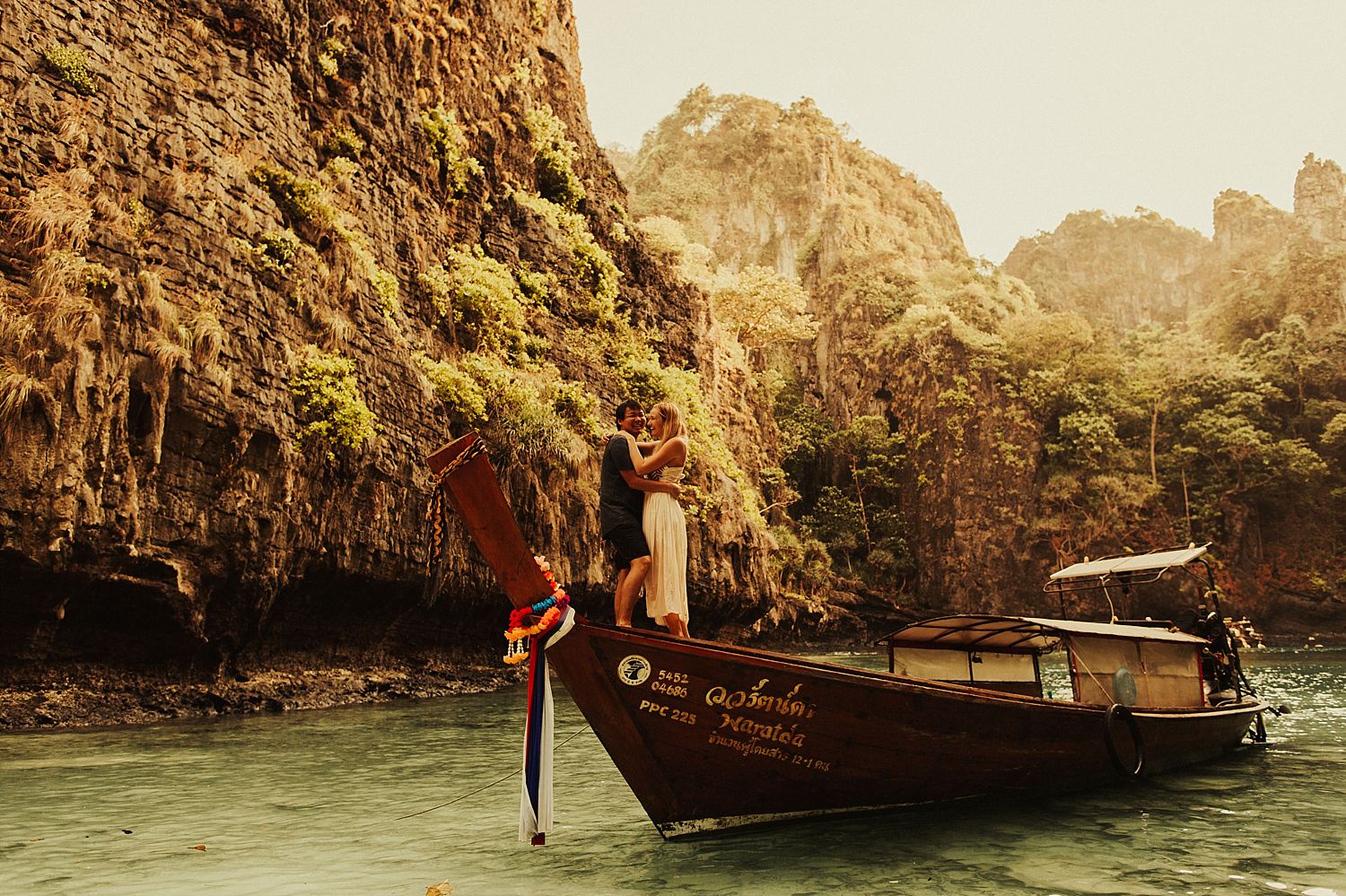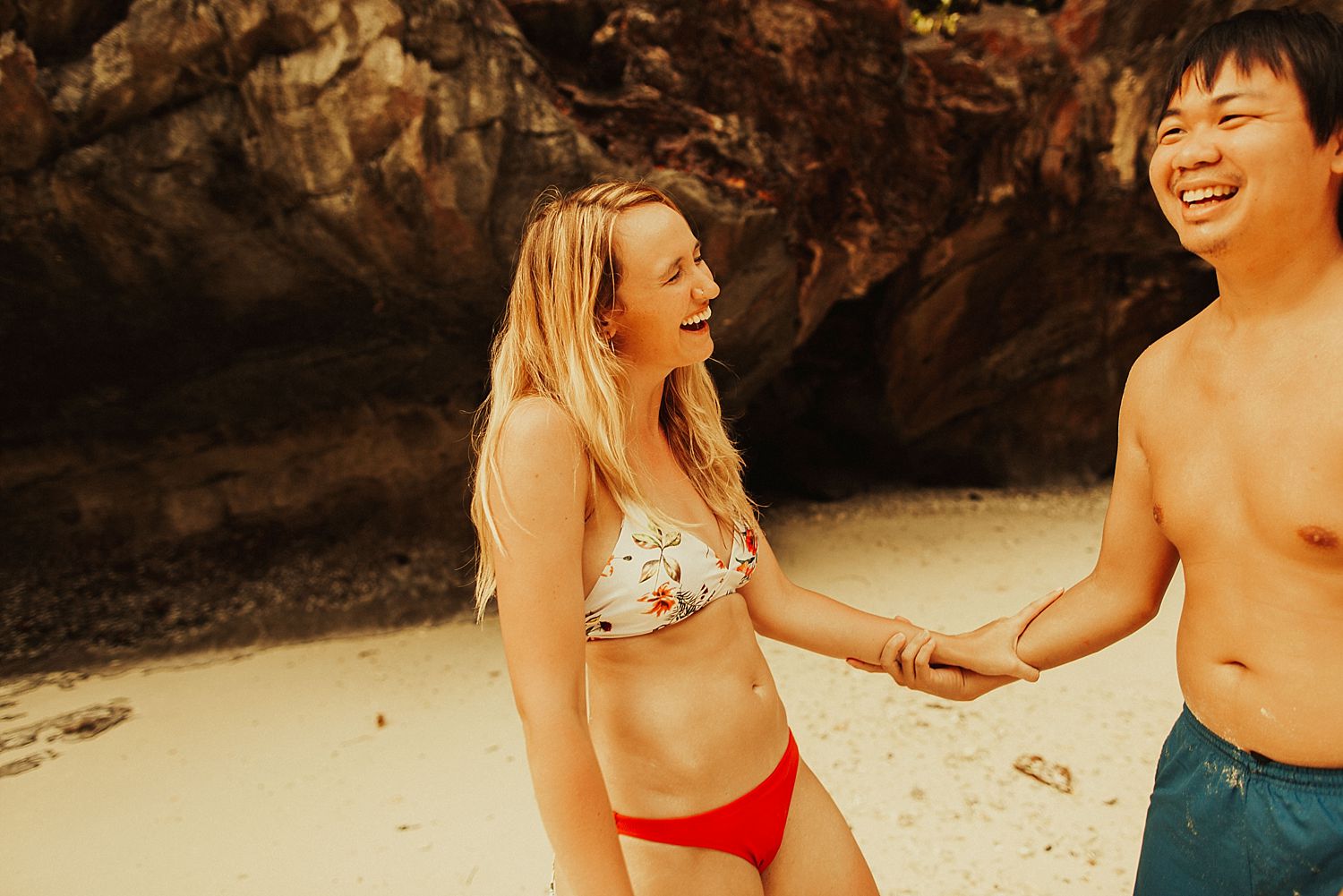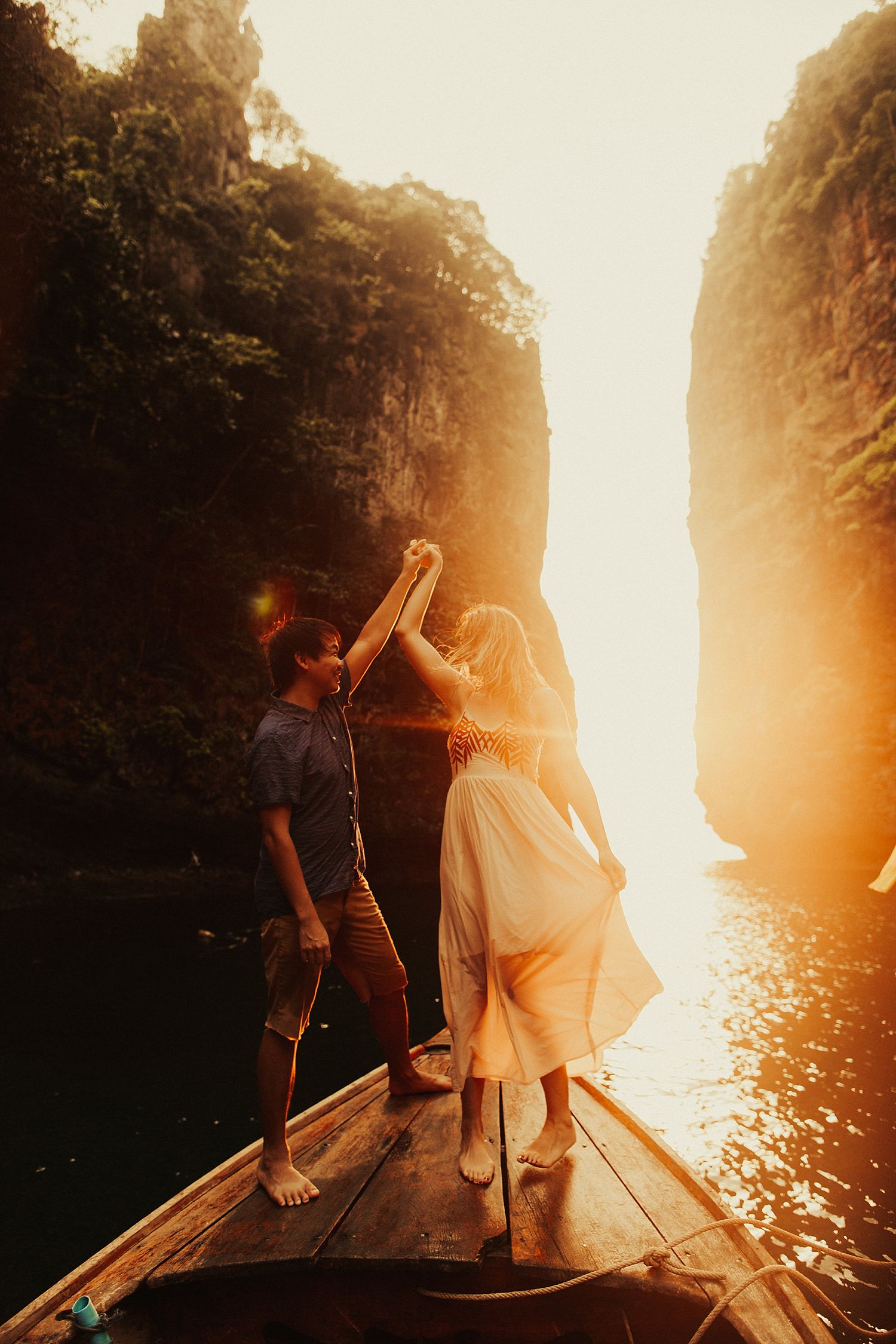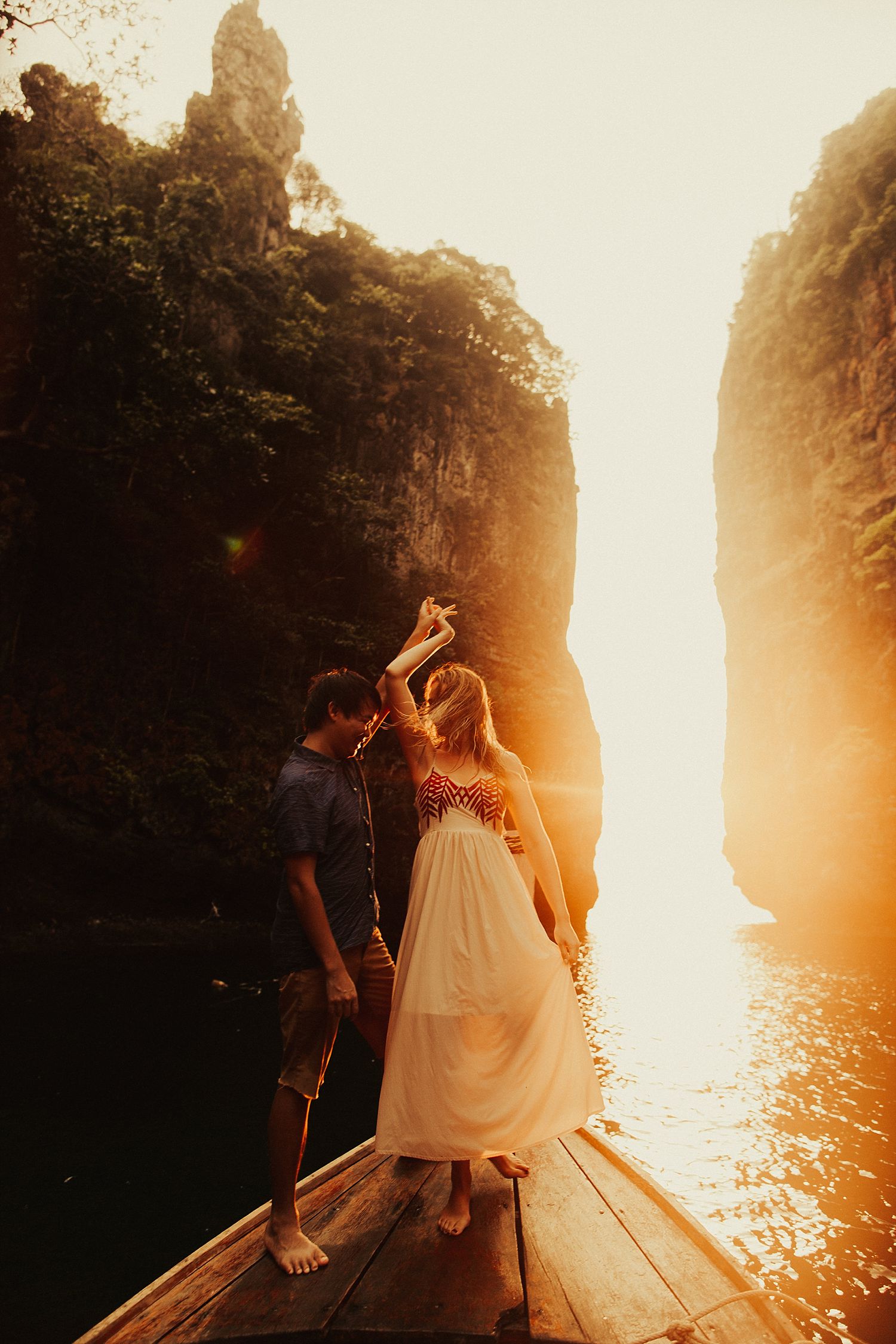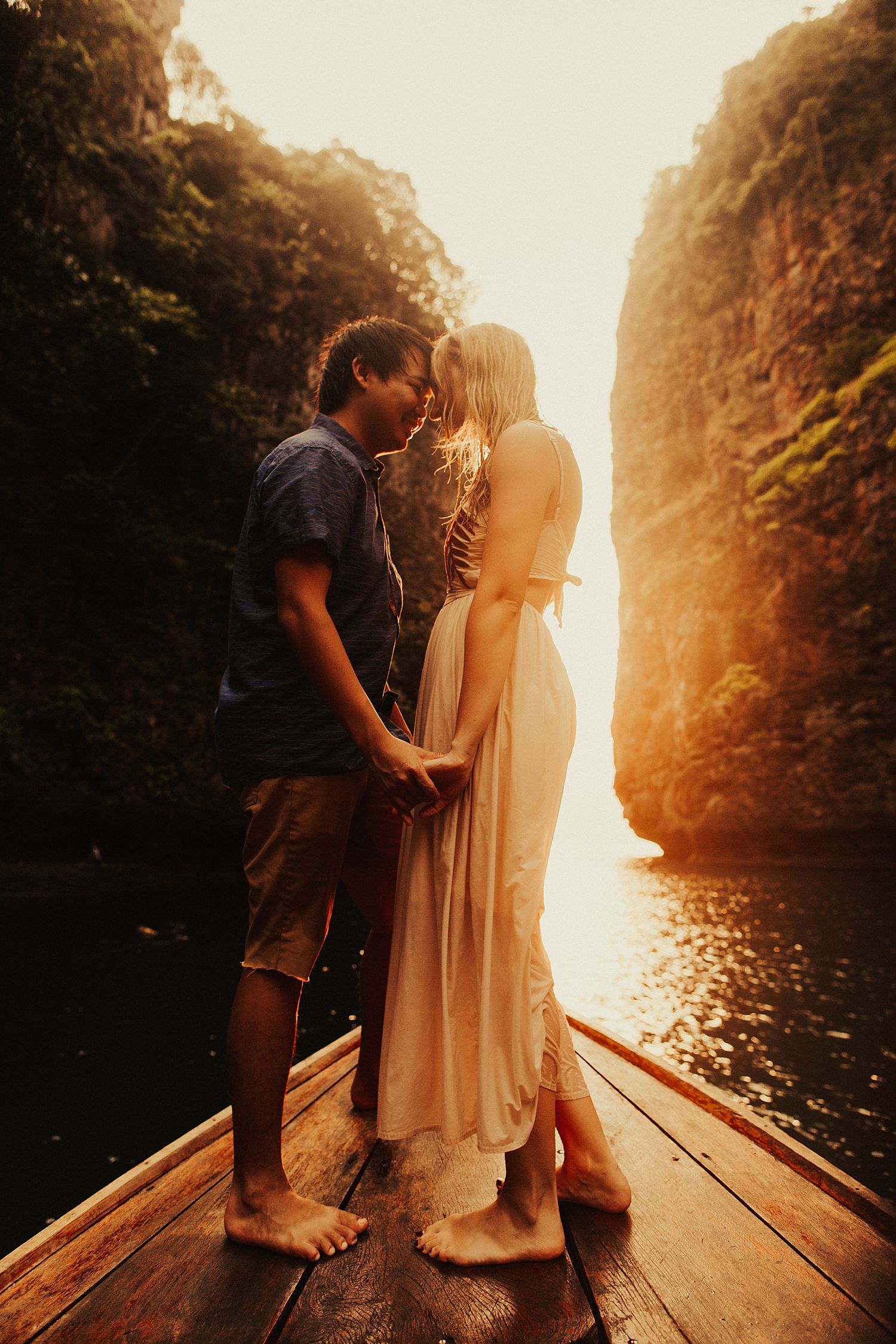 See my other international shoots here: